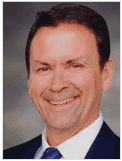 Richard Beasley, MD
Chairman and CEO
An accomplished and licensed physician since 1989, Richard Beasley is owner of Health Concepts, a multi-million dollar treatment and research facility in Rapid City, South Dakota. Before earning his medical degree in 1989, Dr. Beasley was enrolled in undergraduate studies at the Colorado School of Mines — an institution renowned for its Petroleum Engineering program and was a Cum Laude graduate. Beasley is a member of the American Medical Association, the American College of Physicians, Black Hills District Medical Society, and the Denver Medical Society. As CEO and owner of Fuelade Solutions for the past ten years, Dr. Beasley has spearheaded efforts to perfect the Fuelade catalyst product and establish a global presence for testing, sales and customer service. Dr. Beasley is 100% shareholder of Fuelade Solutions.
---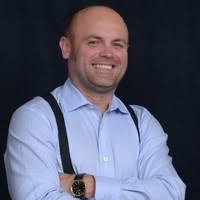 Joshua M Moller
COO
Josh has a successful history of providing LEED energy solutions and designing and managing custom fuel and emission saving projects around the globe. For over 10 years in green management, a professional with a record of delivering results on schedule and within budget, Josh has overseen major developments for Fuelade Solutions corporation and has designed proposals for a dozen complex humanitarian and non-profit projects across the globe. While Josh's top-to-bottom expertise covers every aspect of the fleet and power gen industries, he brought this detail-oriented and environmentally-conscious work ethic to Fuelade Solutions as COO in 2012. Josh oversees marketing, sales, logistics, product testing and research and development. He has logged tens of thousands of miles over the past three years establishing client relationships and administering product testing in several countries.
---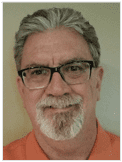 Martin Beasley
CFO
With a bachelor's degree from Black Hills State University in business administration, Martin Beasley has enjoyed a career spanning more than thirty years in pharmaceutical sales: Five years with Wallace Lab and twenty-five years with GlaxoSmithKline. Beasley has also been involved for several years in clinical research at Health Concepts in Rapid City, South Dakota before joining Fuelade Solutions as Vice President in 2007. Beasley oversees financial areas of the company while also assisting with customer service and sales internationally.
---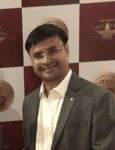 Mahesh Baheti
COO Asian Division
Mahesh assists Mohammed with all Fuelade aspects of business ventures and has been a key part of expanding our operations in Asia. His character takes the lead while his key expertise in commodity trading and business platforms create the leader we need as COO of our Asian division.
---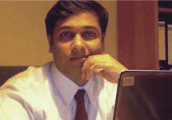 Mohammed Abdul Raoof
CEO Asian Division
Mohammed oversees our Asian division located in Hyderabad India. He has extensive knowledge of all aspects within Fuelade. His uncompromising ethics builds a successful and diverse background spanning technical, operational management, and business-development disciplines that underscores expertise in engaging decision makers and devising winning sales strategies and solutions.